Vetoquinol España supports retired champions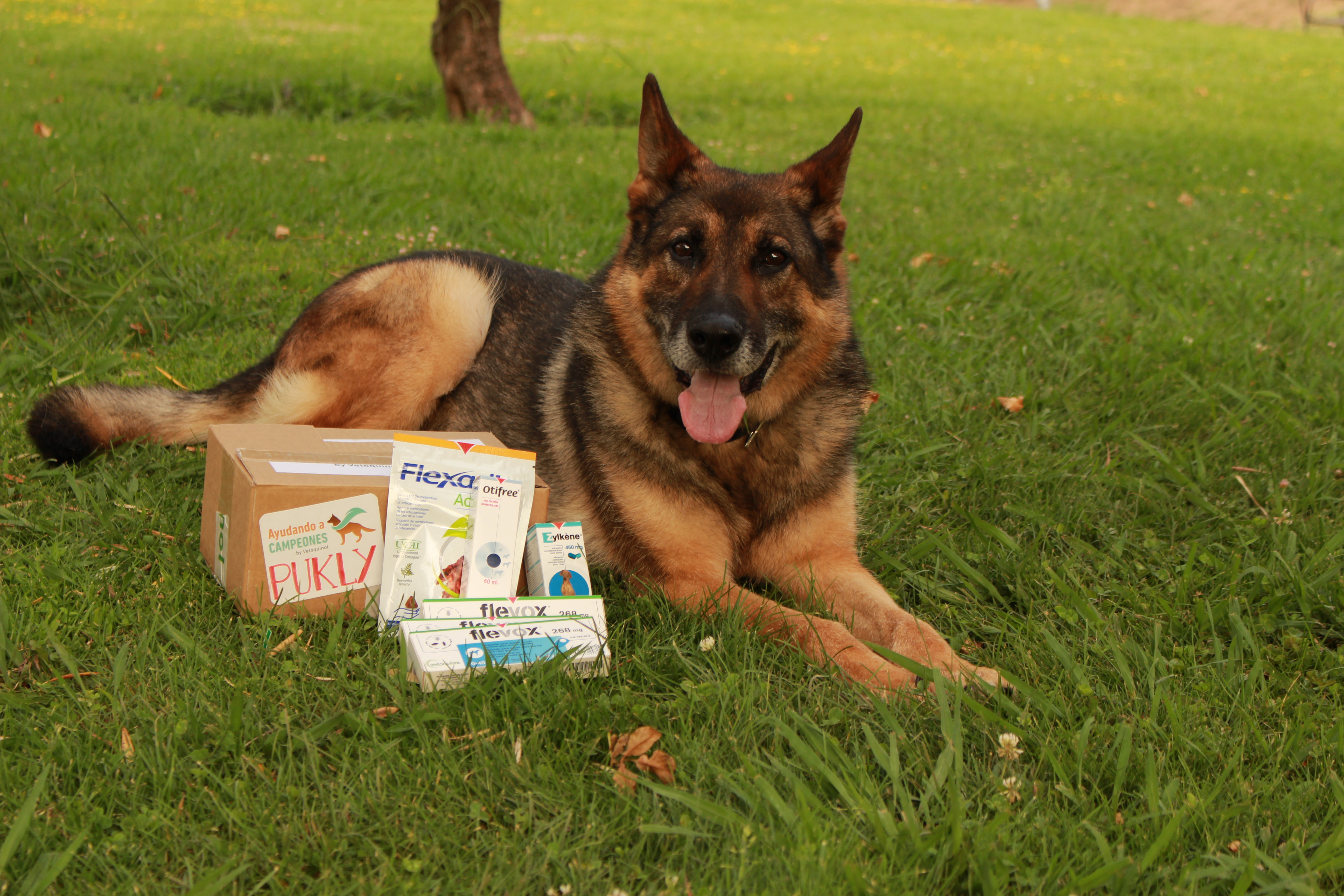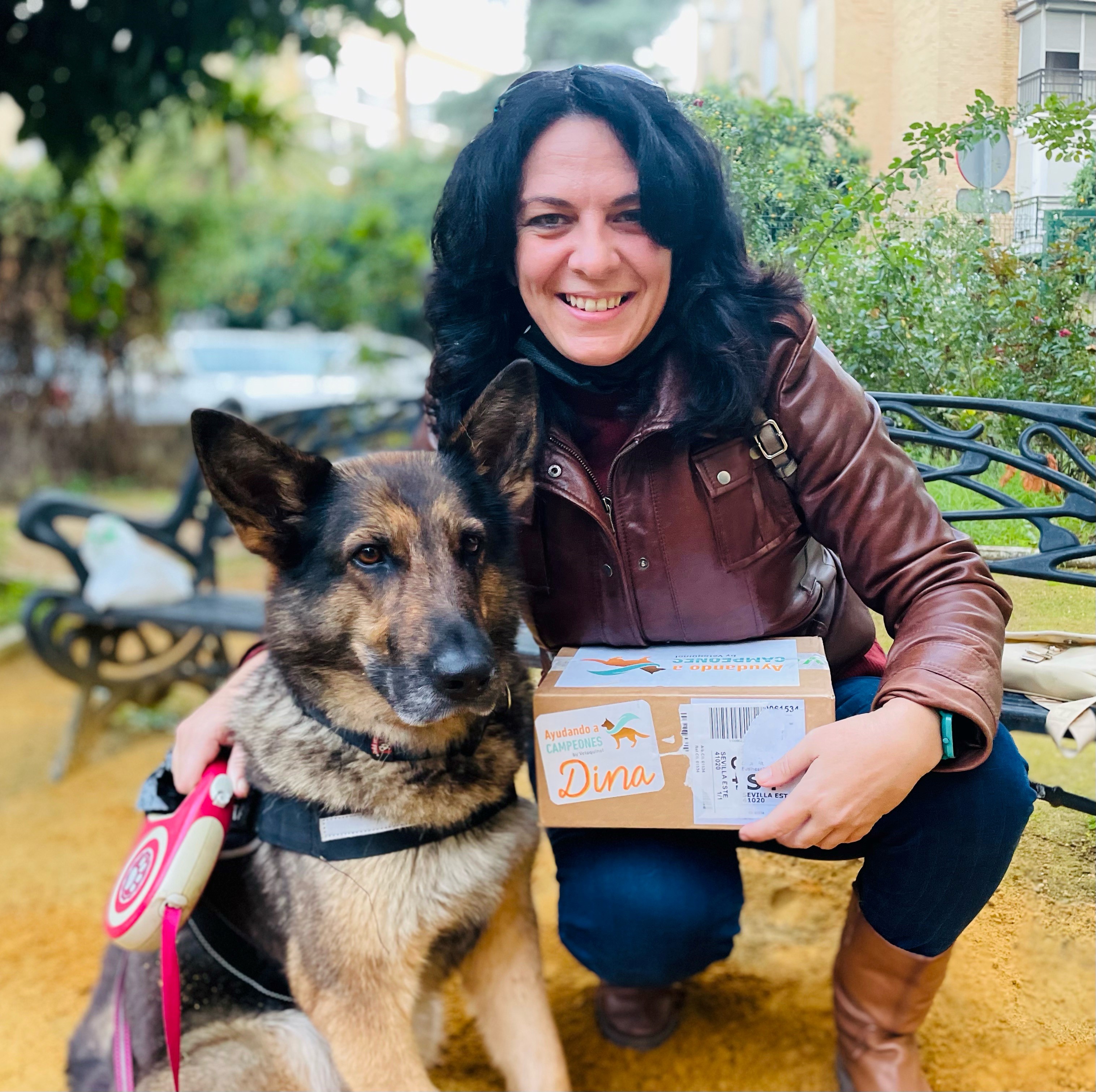 Ayudando a Campeones (Helping Champions) is the project developed by Vetoquinol Spain in collaboration with "Héroes de 4 patas", a Spanish association that facilitates the adoption of retired police dogs. 
When these animals stop working because of age or other issues, the association looks for suitable families they can live with to begin a new life of rest. 
This project, which started in May 2021 facilitate the adoption of the retired dogs to whom the team in Spain also deliver "Happy Boxes". In addition, Vetoquinol Spain helps this association by giving additional visibility to their cause on the company's social media platforms.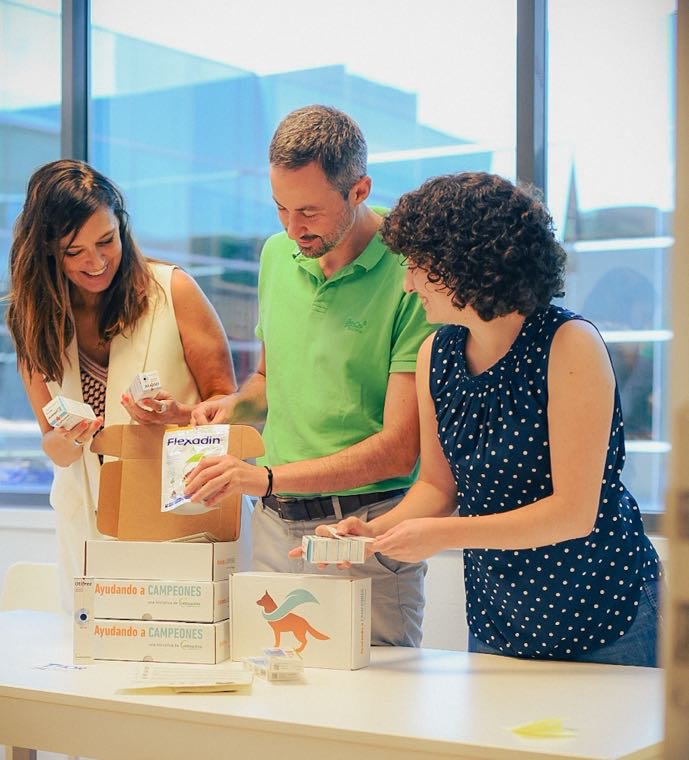 Our "Happy Boxes" contain Vetoquinol's products and is personalized to provide a unique experience to each dog.
During the first year of collaboration, 80 "Happy Boxes" were delivered and in many cases employees from Vetoquinol Spain personally met with the new adopting families.
Lucía the Pharmacovigilance Assistant who prepares the lovely experience for each adopting family concedes, «I truly think that handmade gifts add high value; that's why I enjoy personalizing a Happy Box and making each one a tailored attention for each dog." 
Ayudando a Campeones is also an environmentally friendly project. Recycled materials are used, and waste is reduced to make a difference and enrich the initiative.
Centre for Animal Mobility
Physiotherapy can significantly improve the lives of old and sick animals. Yet, it receives far less attention than other veterinary specialties. The Medical Small Animal Clinic of the Ludwig Maximilian University (LMU) in Munich is determined to change this. And in 2019, it founded a Centre for Animal Mobility together with Vetoquinol. 
The Centre for Animal Mobility offers access to a range of specialists from different departments at LMU Munich. By doing this, we offer holistic therapy for our sick patients. This holistic view is so important because often symptoms, of chronic pain and limited mobility, are an expression of a complex clinical picture. Several underlying diseases may be at play. Thankfully, staff at the Centre for Animal Mobility are skilled at assessing their patients, their individual situations and the needs of their owners. 
In terms of corporate sponsorship and engagements, this is one life-changing centre.

Vétéricare
Another of our corporate sponsorship and engagements is Vétéricare. Founded in 2020 by canine veterinarians Drs Céline PORRET CONDAMIN and Guillaume CONDAMIN, this association helps to enhance the wellbeing of animals and People. This is, of course, the very reason that Vetoquinol exists.
Vétéricare was a direct response to an urgent need in France: 
• Some owners can't afford hefty vet bills. Sadly, this sometimes leads to euthanasia.
• Some owners are unaware of the cost of care and their responsibility towards their pets. This causes the care process to break down.
• Veterinarians and their teams are strongly impacted by the management of these difficult cases – both emotionally and financially. 
Vetericare's mission is to protect and grow the relationship between pets, owners and vets. It offers funding to vets, allowing them to carry out emergency procedures that owners can't afford. 
At the same time, Vetericare educates owners on the importance of pet insurance. The association even offers a short training course on preventative medicine and how to be a good owner.
In terms of corporate sponsorship and engagements, we're very dedicated to Vetericare. As a patron of the association, we're helping to save animal lives daily. And, for us, there's nothing more important than that. For more information, visit Vetericare.
Les Eurockéennes de Belfort
Another of our corporate sponsorship and engagements  is the Eurockéennes de Belfort music festival. We've been a major sponsor since our 80th anniversary in 2013. In March 2020, Eurockéennes de Belfort was named "best festival" in the world by the Arthur Awards.
Its impact is felt regionally, nationally and internationally. But for Vetoquinol, this is above all our way to give back to the region where our headquarters is located and where the company was born. It's also a wonderful opportunity to bring our employees together each year.