Our affordable, user-friendly anti-parasite range includes: 
Profender® and Drontal®:These deworming treatments for dogs and cats are available in tablets and a simple spot-on and are sold in the following territories: 
| | | |
| --- | --- | --- |
|   | Profender® | Drontal® |
| Canada | * | * |
| United Kingdom |   | * |
| Europe |   | * |
| Australia |   | * |

Felpreva® is used for prevention and treatment of mixed parasite infestations in cats.
This long lasting anti-parasite product is the first spot-on anti-parasite product for cats that covers tapeworms as well as other internal parasites, including gastrointestinal roundworms and lungworms, and external parasites (fleas and ticks), for a maximum of three months with a single dose.

 
Flevox®, Dolpac® and Tiquanis® Habitat: the Flevox® product range rapidly gets rid of ticks and fleas with treatments customised to the breed and weight of the animal. We also offer Dolpac®, a broad- spectrum wormer for dogs, and Tiquanis® Habitat, a home insecticide which eliminates insects (fleas, lice, bedbugs), mites (ticks, chiggers, scabies mites) and spiders.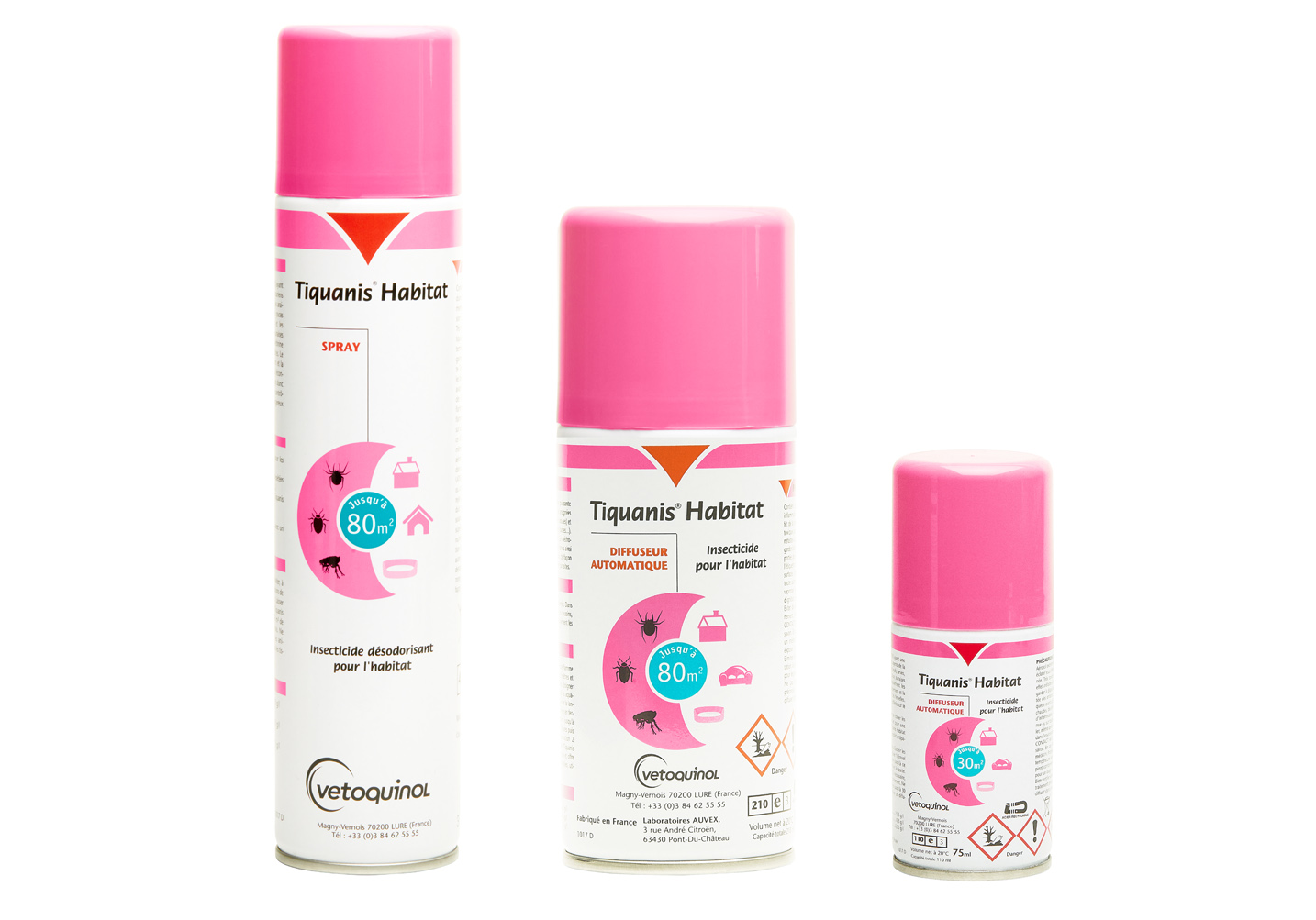 These pages are general information pages of the Vetoquinol Group. Product ranges are tailored to accommodate local demand and regulatory requirements which may change from one country to the next. For further information about the products in accordance with applicable national regulations, please refer to the Vetoquinol website for your country. The information provided depends on national registrations. The technical information is only accessible to authorised persons.