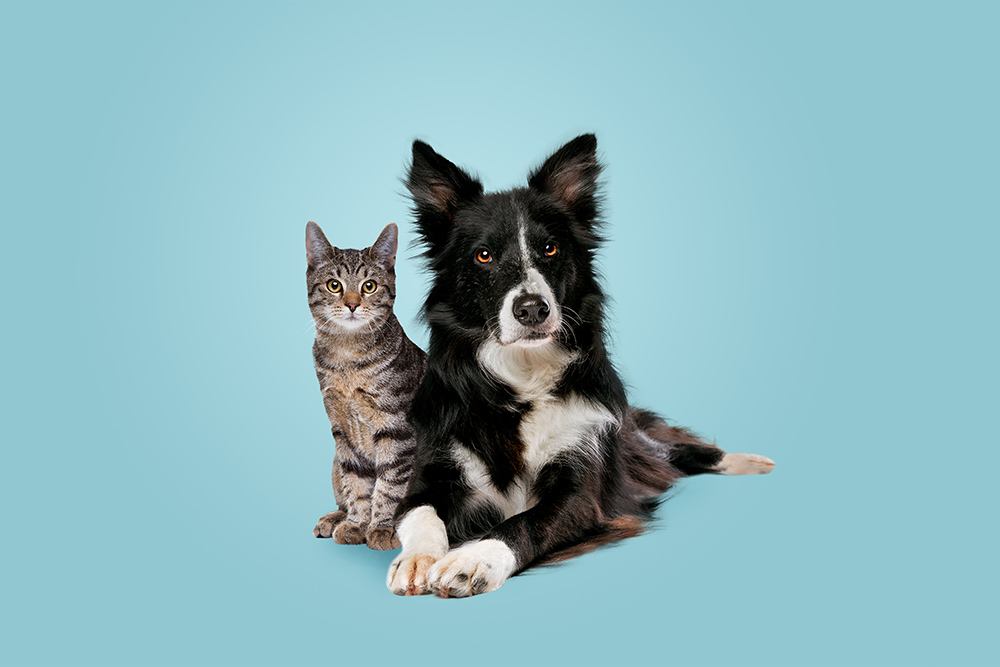 For many owners, their pets are part of the family. And so, they expect a level of healthcare that's just as good as any other, human, member of their family would receive. For veterinarians and pet owners alike, it's essential that cat and dog medical products are user-friendly, easy to handle and administer, and that they cover the full spectrum of pet diseases. 
Vetoquinol provides a wide and comprehensive range of cat and dog medical products.  Our solutions treat and protect against infections, pain and inflammation, urinary incontinence, liver disease, heart and kidney failure, and against external and internal parasites. We even have products that help with behavioural issues, pet care and hygiene.
Cat and dog medical products to minimise pain  
With animal welfare at our core, we do all we can to prevent animals from suffering. That's why Vetoquinol has developed a comprehensive range of cat and dog medical products for pain relief and prevention.
Items in this range include non-steroidal anti-inflammatories (NSAIDs) such as Cimalgex®, Tolfedine®, and dietary supplements such as Flexadin® and Caniviton® for the management of osteoarthritis.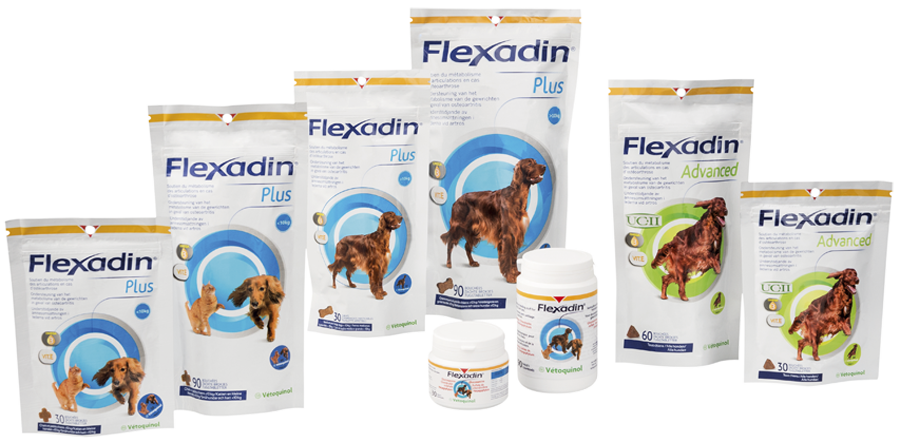 Cat and dog medical products for heart disease
Heart and renal failure are among the most common chronic conditions affecting dogs and older cats. While 10% of dogs suffer from heart disease, the risk is higher in certain breeds and lines. These conditions affect the metabolism and behaviour of dogs, impairing their quality of life and reducing their life expectancy. 
As a pioneer in the field, Vetoquinol develops innovative therapeutic solutions for heart disease. In fact, we're the first veterinary company to offer such a wide range of products.
We've also long invested in cardiology and supported opinion leaders in their research. That's how, in 2015, Vetoquinol launched an innovative new drug, UpCard®. This is a genuine breakthrough in the treatment of congestive heart failure.
These pages are general information pages of the Vetoquinol Group. Product ranges are tailored to accommodate local demand and regulatory requirements which may change from one country to the next. For further information about the products in accordance with applicable national regulations, please refer to the Vetoquinol website for your country. The information provided depends on national registrations. The technical information is only accessible to authorised persons.