What are skin diseases?
One of the main reasons for consultation at veterinary offices, skin diseases can cause various symptoms: itching, skin redness, skin infection, pain and ear infection. Some animals are particularly vulnerable to skin infections. 
What are the consequences for pets and their owners?
- Source of pain and discomfort for animals
- Long treatments (sometimes life long)
- Requires significant involvement of owners at home (administering pills, shampooing, etc.)
Phovia
For faster skin recovery in dogs and cats, Vetoquinol offers an innovative medical device: Phovia. This innovative, non-invasive light therapy solution administered at the office using a unique combination of chromophore gel and cold blue LED light provides faster visible healing, which frees pets from pain and distress and owners the burden of long-term treatments.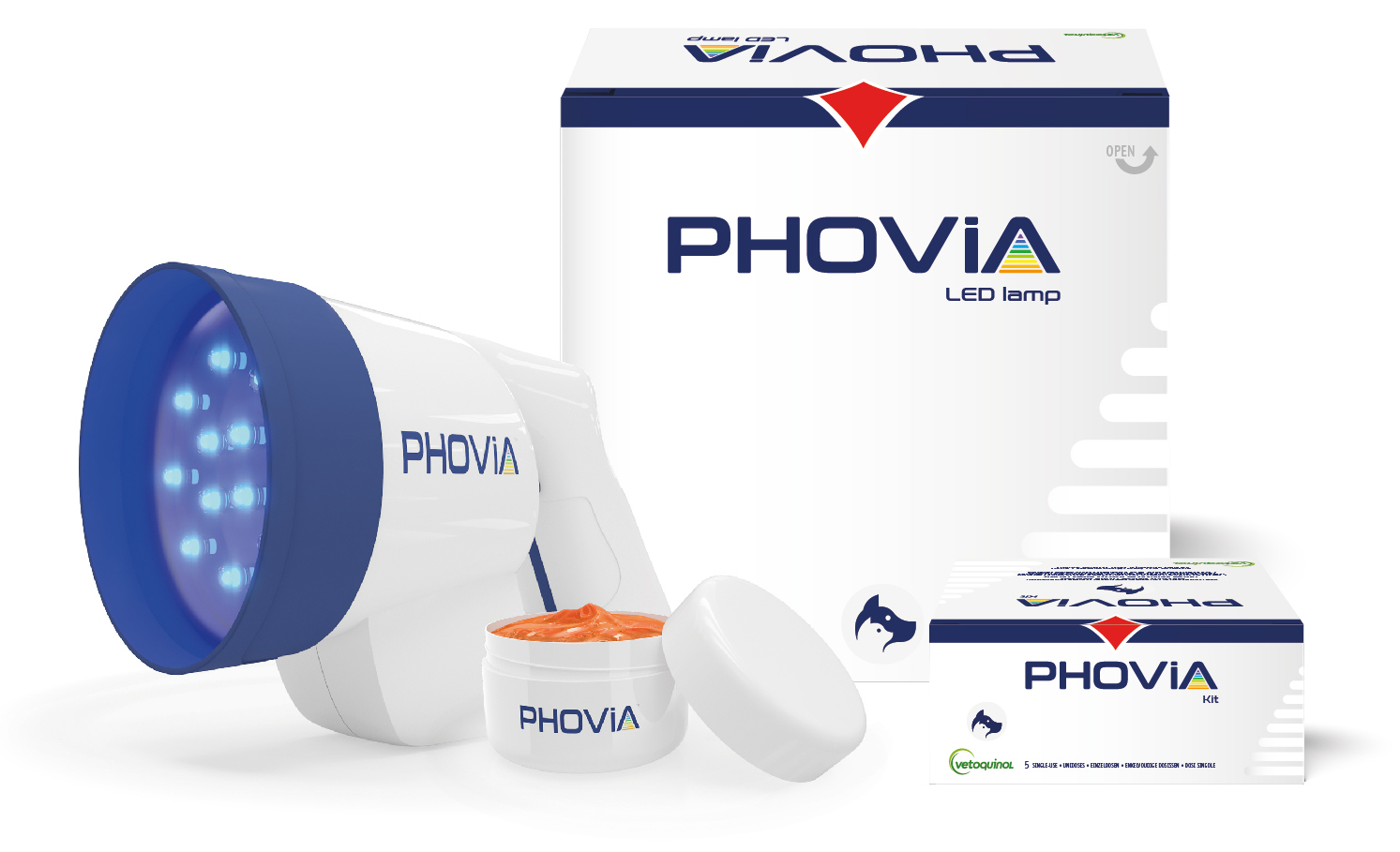 Our companion animal care and hygiene range also includes products for:
- Cleaning the ears and eyes
- Hairball remedies for cats
- Dental care
- Nutritional supplements
A few products from our range:
Vetoquinol Care – Nutritional range, dermatology range, dental range.
These pages are general information pages of the Vetoquinol Group. Product ranges are tailored to accommodate local demand and regulatory requirements which may change from one country to the next. For further information about the products in accordance with applicable national regulations, please refer to the Vetoquinol website for your country. The information provided depends on national registrations. The technical information is only accessible to authorised persons.